1 Get washed and dressed. Don't slip into a bad habit of staying in your PJ's. Perhaps you don't need to put on a suit and tie, but getting yourself washed and dressed in the morning can lift your mood.
2 Start work on time. Just because you are not physically required to be in the actual workplace does not mean you can slack and take advantage. Your colleagues may have to pick up extra workload if you aren't available to take calls, etc. This does not make for a good team player and could build up resentment from others towards you.
3 Stick to a consistent daily routine. Some people love to have a solid daily routine, while others shudder at the thought of having a predictable schedule. During times of great stress, however, maintaining structure and routine can help you feel more organized and in control.
4 Create a dedicated working environment. If at all possible, try not to use your bedroom. Your bedroom needs to be associated with rest and sleep–not that stressful phone call to a client which didn't go so well!
5 Put a jug of water on your desk in the morning, or you may forget to hydrate and end up with a headache and/or feeling sluggish. I have a plastic water bottle with a safety cap which I fill with water to drink from. It's less likely to harm my work laptop if I tip it over by accident. You may wish to consider such instead of a water jug.
6 Don't work on your sofa. While it can be tempting to settle on your sofa or stay in bed with your laptop, don't fall into this trap. Though it may seem comfier, in the long-term, you'll find yourself sitting in positions that could end up causing back and posture problems. You may also find you are less alert than usual! Keeping yourself productive means setting up a workstation for yourself, preferably in a quiet place close to a window and filled with light.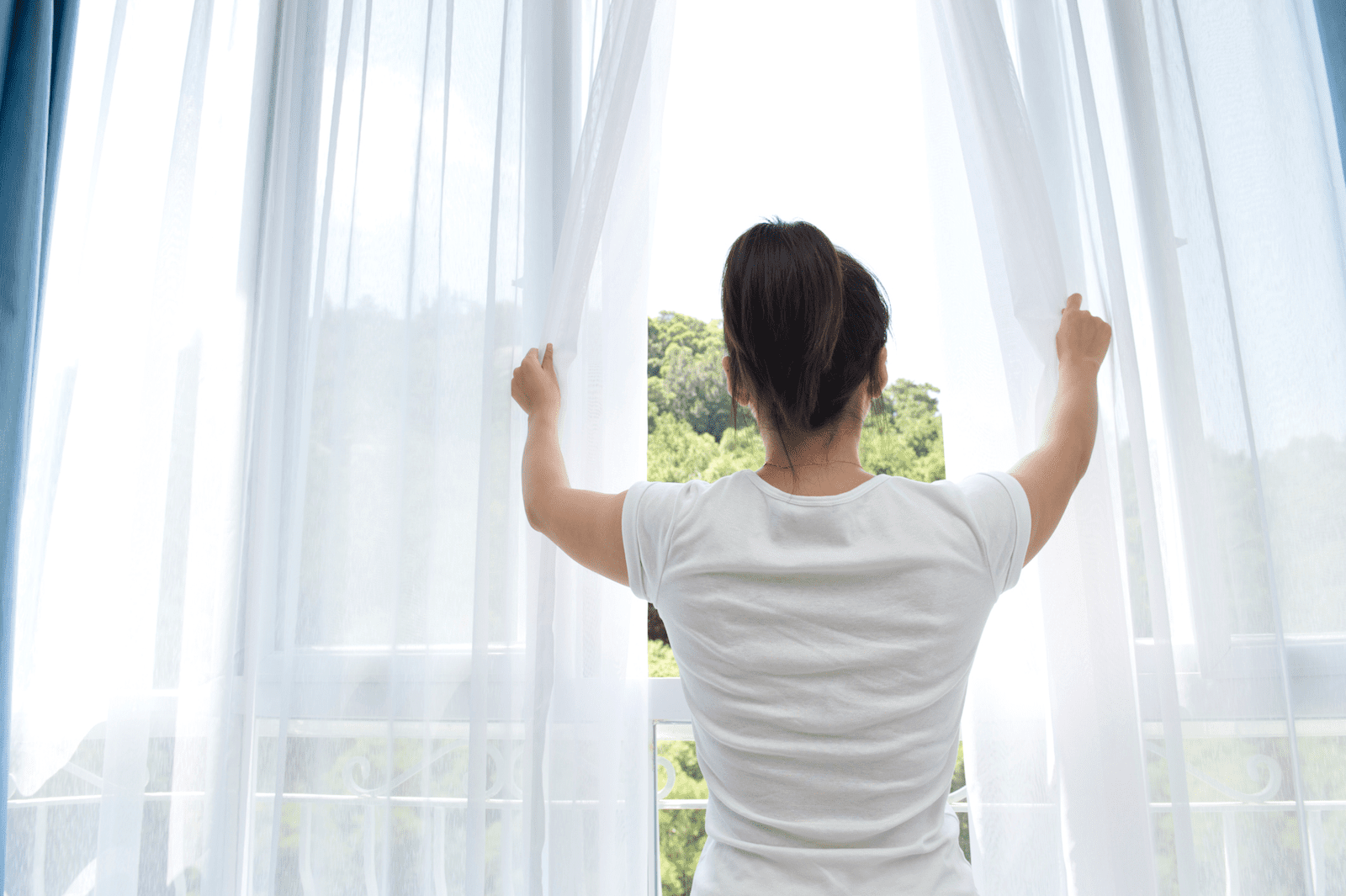 7 Open a window and allow fresh air circulate. There's nothing more unhealthy than working in a stuffy environment with very little fresh air to keep it fresh. A lack of fresh air may cause tiredness, which could also impact your productivity!
8 Take your lunch break away from your desk. Research has shown that taking your lunch break away from your desk will enable you to return to your work refreshed and more productive during the latter part of the day (see 12 important reasons you should take a lunch break).
9 Give your eyes a rest. Every 20 minutes or so, focus long distance for a few seconds to prevent eye strain.
10 Focus on your most important task at hand first. Everything else will seem a doddle afterwards.
11 Avoid distractions. Put your mobile away (or switch it off) so you won't be distracted by incoming texts messages, etc.
12 Use separate devices for work and personal time. Don't use your own mobile or laptop for work purposes. You don't want to be responsible for data being breached or lost should your laptop be struck by a virus or if it breaks down!
13 Don't over-inflate expectations. Be realistic about your expectations for yourself because working from home is like learning any other skill. Someone can rarely jump into it and even be remotely as productive as they previously worked from an office. Give yourself room to breathe and time to observe and understand the things that distract you, the things that are getting in the way of you feeling productive and focus on mitigating or limiting those things to feel more comfortable at home working by yourself.
14 Exercise when you can. Moving your body (even if it's a quick stretch at your desk now and again) prevents all sorts of ailments and problems later on, plus stretching prevents muscle soreness, reduces tension building up, and helps to relieve stress.
15 Celebrate your achievements. Pat yourself on the back or treat yourself to something small but nice whenever you achieve something new or difficult. Having something to look forward to will make you want to complete the task quickly and perhaps even make it a little less daunting.
16 Add a little background noise. Some of us absolutely cannot work with background noise. Some of us absolutely cannot work without it. If you are going to include background music, keep the sound low. Also, try not to listen to new music (with lyrics); it will inevitably draw your attention away from your work. Instead, build a playlist of songs you know and stick to those during work hours.
17 Eat healthy snacks. Having a bag of mixed fruit or nuts will keep you nourished and give you that much-needed boost whenever you feel a slump coming on.
18 Don't hesitate to ask for what you need. If you're employed by a company or organization that supports your work-from-home setup, request the equipment you need as soon as you start working from home, or within a day or two when you realize you need something new. It's essential to set precedents early that you will ask for what you need to get your job done comfortably, including the right monitor, keyboard, mouse, chair, printer, software, etc. For more tips read: everything you need to set up an ergonomic office.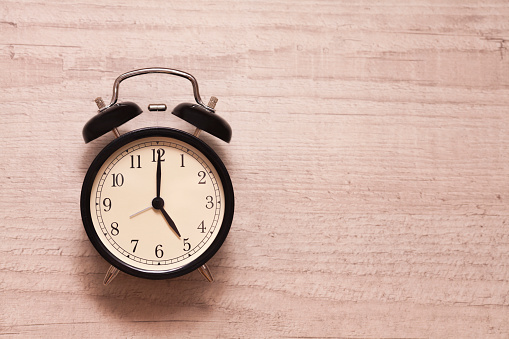 19 Set an alarm for lunch and the end of the day! There won't be visual cues of people getting up and going for lunch, talking more, etc.… going on around you. If you need the extra structure, set the alarm on your phone for lunch and the end of the day, so you have something to pull you out of any deep work and remind yourself to call it a day.
20 It can help to leave the house once you've finished for the day, even for just a few minutes walk, to mark the end and disconnect yourself from work.
All of the above will help contribute to a positive and healthy working environment whilst working from home.
If you have any tips and advice which is not included in the list above, and you'd like to share, please feel free to pop them in the comments below. I'd love to hear from you.
Thank you for visiting Eating Elephants!
NEXT WEEK: Are you an energy sucking vampire?
Never miss a post! Sign up to Eating Elephants and receive weekly doses of encouragement, inspiration and motivation delivered straight to your Inbox.
At Eating Elephants, we never pass on your email details to 3rd parties and it remains secure at all times.